Winter SEP 2019-2020
23.10.2019
This winter #LetItSEP with #WinterSEP!
Student Exchange Program (SEP) is IPSF's largest project and the biggest exchange programme for pharmacy students, where students can participate throughout the whole year! Winter SEP will be taking place between 1st of October, 2019 and 31st of March, 2020.
So if you want to travel, experience different cultures, learn about the different pharmacy systems all over the world and make life-long friends, then check out the IPSF member associations that are offering Winter SEP this year!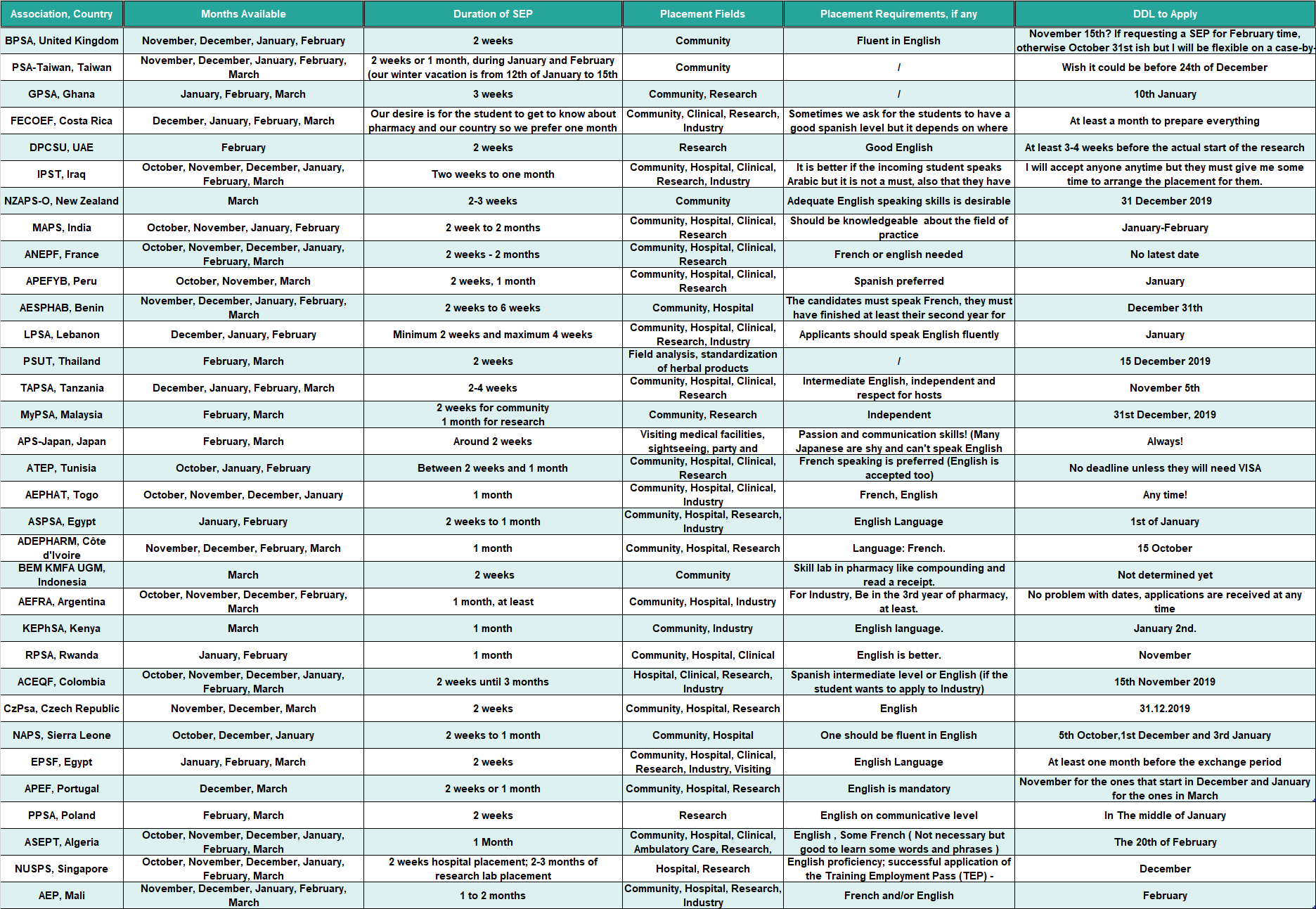 To participate in winter SEP, kindly contact your association's Student Exchange Officer (SEO).
If your country is not an IPSF member, you can still apply to participate in SEP as an Individual Member of IPSF, kindly contact [email protected] for more information on how to proceed.
For more information about SEP, kindly contact Ms. Shams Tarek Osman, the IPSF Chairperson of Student Exchange at [email protected]
#IPSFSEP
#WINTERSEP
#IPSForg