Students Today, Pharmacists Tomorrow
IPSF is the leading international advocacy organisation for pharmacy students with the aim to promote improved public health through the provision of information, education, and networking opportunities as well as a range of publications and professional initiatives.
Upcoming events
30 Jul - 8 Aug 2018
After this long journey, the 64th IPSF World Congress is finally here. AEFRA is thrilled to bring you the newest edition of this amazing IPSF event that every pharmacy and pharmaceutical student around the world is waiting for.
2 - 6 Sep 2018
The students & Young Graduates' Package offers students and recent graduates, IPSF members, not only access to the full educational contents and sessions of the FIP World Congress, but additionally includes accommodation, breakfasts and social events with other 100 pharmacy students from all over the world.
Latest publication
Publications
IPSF produces and distributes many publications during the year, as it is very important for us to be in permanent contact with our members and pharmacy students all over the world. Our goal is to disseminate as much information as possible about our members to others, in order to motivate others to become actively involved in their education and profession.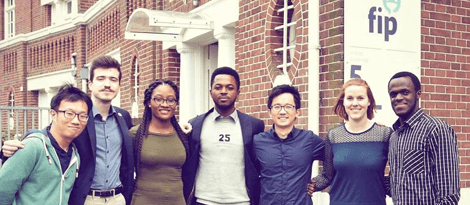 Find out more about IPSF