Students Today, Pharmacists Tomorrow
IPSF is the leading international advocacy organisation for pharmacy students with the aim to promote improved public health through the provision of information, education, and networking opportunities as well as a range of publications and professional initiatives.
Upcoming events
14 - 19 Jun 2020
The 8th WHSS is coordinated by the Organizing Committee with 3 host organizations based in South Africa including South African Medical Students Association (SAMSA) and UCT Surgical Society Student Health and Welfare Centre's Organisation (SHAWCO). The theme of the 8th WHSS is "COLLISIONS IN HEALTH: Youth leading Health for All". The symposium is expected to have around 1000 delegates from all over the world, with diverse healthcare profession backgrounds.
28 Jun - 4 Jul 2020
The 19th Asia Pacific Pharmaceutical Symposium (APPS) 2020, will take place in Singapore from 6th to 13th July 2019 under the Theme: "Envisioning our potential as millennial pharmacists."
4 - 12 Jul 2020
9th IPSF African Pharmaceutical Symposium in Johannesburg, South Africa.
Theme: Pharmacy Practice in the 21st century: Regulation, Technology and Pharmaceutical Care

Latest publication
Publications
IPSF produces and distributes many publications during the year, as it is very important for us to be in permanent contact with our members and pharmacy students all over the world. Our goal is to disseminate as much information as possible about our members to others, in order to motivate others to become actively involved in their education and profession.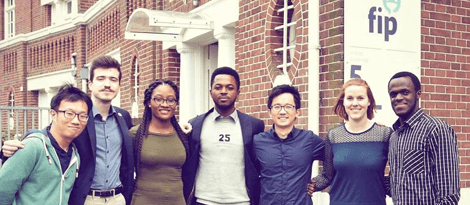 Find out more about IPSF