Students Today, Pharmacists Tomorrow
IPSF is the leading international advocacy organisation for pharmacy students with the aim to promote improved public health through the provision of information, education, and networking opportunities as well as a range of publications and professional initiatives.
Upcoming events
9 - 13 Dec 2017
TDC 2017 in IPSF APRO region will be hosted by MyPSA (Malaysian Pharmacy Students' Association) with the support of Cyberjaya University College of Medical Sciences (CUCMS).
30 Jul - 8 Aug 2018
The IPSF World Congress (WC) is the largest international event for pharmacy and pharmaceutical science students and recent graduates. This year, theme is "From lab to counter: the different pharmacists' profiles and their constant contribution to global health."

Latest publication
Publications
IPSF produces and distributes many publications during the year, as it is very important for us to be in permanent contact with our members and pharmacy students all over the world. Our goal is to disseminate as much information as possible about our members to others, in order to motivate others to become actively involved in their education and profession.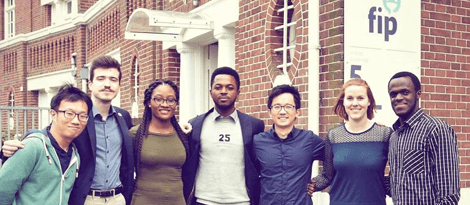 Find out more about IPSF