Students Today, Pharmacists Tomorrow
IPSF is the leading international advocacy organisation for pharmacy students with the aim to promote improved public health through the provision of information, education, and networking opportunities as well as a range of publications and professional initiatives.
Upcoming events
26 Feb - 2 Mar 2018
The Pan American Regional Office's (PARO) TDC 2018 will be hosted by the Peruvian Association of Pharmacy and Biochemistry Students (Asociación Peruana de Estudiantes de Farmacia y Bioquímica, APEFYB) in Lima, Peru.



17 - 22 Jun 2018
The IPSF African Regional Office will be hosting the 7th edition of it's African Pharmaceutical Symposium (AfPS) in the giant of Africa, Nigeria in July 2018.
14 - 19 Jul 2018
This year, JPSA - Jordan is hosting the 7th EMPS in July 2018, in which we will have the chance to enrich our knowledge, share ideas and experiences, debate, innovate and unify our efforts to flourish the pharmaceutical future.
Latest publication
Publications
IPSF produces and distributes many publications during the year, as it is very important for us to be in permanent contact with our members and pharmacy students all over the world. Our goal is to disseminate as much information as possible about our members to others, in order to motivate others to become actively involved in their education and profession.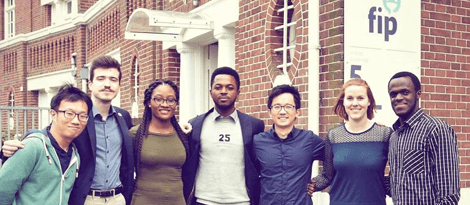 Find out more about IPSF