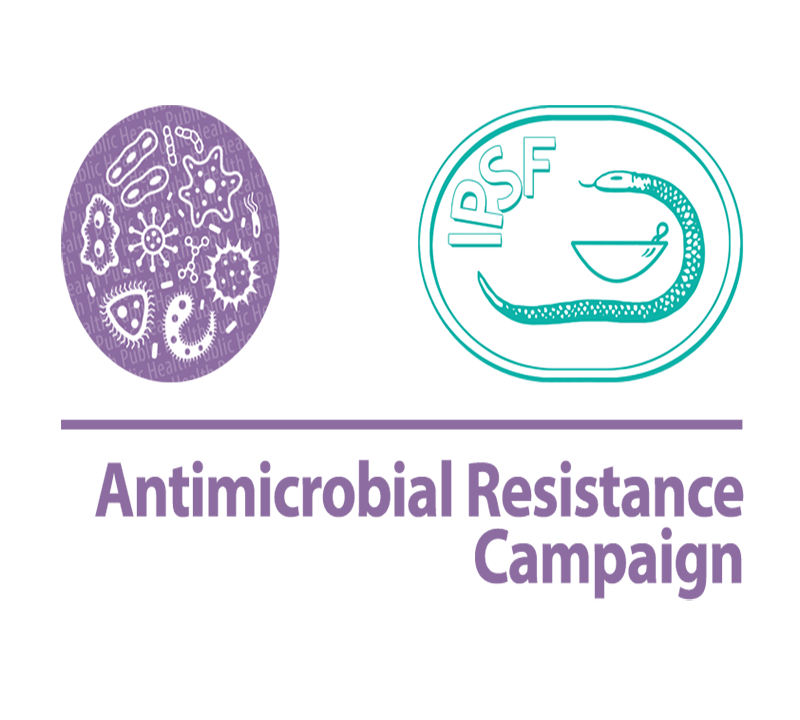 Turning Knowledge into Action for Antimicrobial Resistance Awareness Week
14.11.2017
By Clara-Jessica Rances
"Antimicrobial resistance is a global health emergency that will seriously jeopardize progress in modern medicine." - Dr. Tedros Adhanom Ghebreyesus, Director-General of WHO
On the 6th of October 2017, the WHO announced its shipment of 1.2 million doses of antibiotics to Madagascar - a country currently in the throes of a plague outbreak. Fortunately, antibiotics can cure plague and prevent exposed persons from being infected. But what if these life-saving medications were no longer effective, especially in emergency situations like these? That is the horrifying threat posed by the spread of antimicrobial resistance. In addition, the WHO released a report on the 20th of September 2017, which revealed a significant lack of new antibiotics under development by the pharmaceutical industry. This is particularly concerning as there is now a need for more effective treatment options against infections, like drug-resistant tuberculosis and E. coli.
Now is the time to take action. As a pharmacy or pharmaceutical science student, YOU can advocate for the prevention and control of antimicrobial resistance. How? Here are some helpful tips from the WHO to help you make a positive impact.
Educate individuals in the general public to:

Only use antibiotics when prescribed by a certified healthcare provider.

Never demand antibiotics, especially if your healthcare provider says you don't need them.

Always follow your healthcare provider advice when using antibiotics.

Never share or use leftover antibiotics.

Prevent infections by regularly washing hands, preparing food hygienically, avoiding close contact with sick people, practicing safer sex, and keeping vaccinations up to date.

Reach out to policy makers in your country and emphasize that you would like them to:

Ensure a robust national action plan to tackle antibiotic resistance is in place.

Improve surveillance of antibiotic-resistant infections.

Strengthen policies, programmes, and implementation of infection prevention and control measures.

Regulate and promote the appropriate use and disposal of quality medicines.

Make information available on the impact of antibiotic resistance.

Incorporate these actions in your everyday practice as a future healthcare provider:

Ensure your hands, instruments, and environment are clean to prevent infection.

Only prescribe and dispense antibiotics when appropriate, according to current guidelines.

Report antibiotic-resistant infections to surveillance teams.

Talk to your patients about how to take antibiotics correctly, antibiotic resistance and the dangers of misuse.

Talk to your patients about preventing infections.

As a future leader in the pharmaceutical industry, you can:

Invest in research and development of new antibiotics, vaccines, diagnostics and other tools.
This AMR Week, turn your knowledge into action by spreading awareness in your community. Together we can combat #AntimicrobialResistance!
#AMRawarenessweek #ThinkTwiceSeekAdvice #HandleWithCare #IPSFaware
For more information, check out the following resources:
The writer is the IPSF Public Health Advocacy Coordinator 2017/18. healthadvocacy@ipsf.org