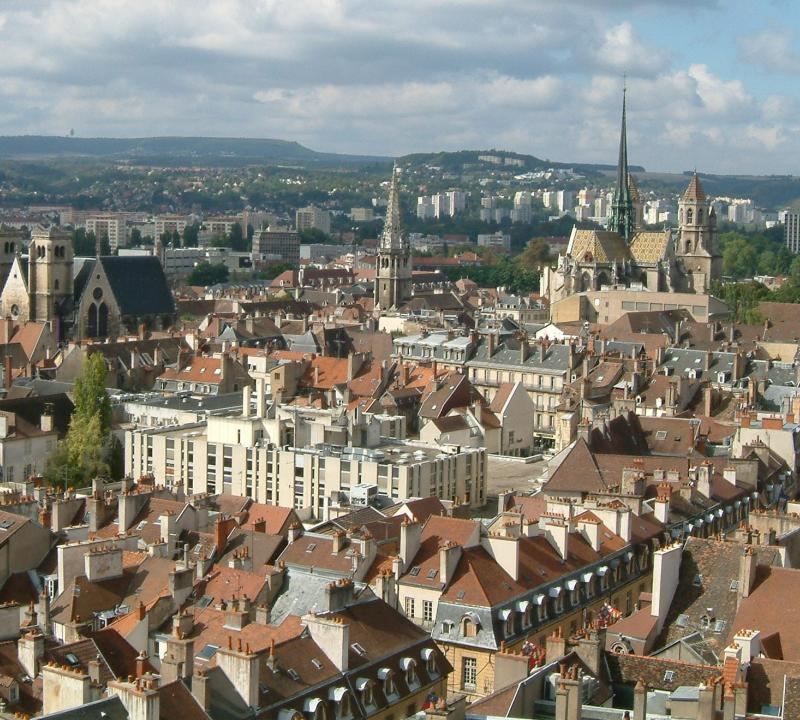 A trip to wonderland - France
18.07.2017
The passion of travelling is my drug (yeah I´m a pharmacist!), my source of energy and of course a big adventure! To meet new people, see new places, search and find new experiences…that´s the purpose! The SEP program gives you a chance to experience it all. Therefore, I decided to apply for SEP program a year ago. And now I know it was one of the best decisions in my life! My destination was beautiful city in eastern France, Dijon. But let´s take it step by step!
All it begins in Genève, the capital of French- speaking part of Switzerland, where my plane landed. From that moment the biggest adventure of my life could have started! Long boulevards, Rue du Mont- Blanc with a beautiful view at mountains, amazing architecture, jet d´eau (one of the world's biggest water jet), watchmaker´s, cafeterias and fancy shops everywhere, ladies and gentlemen this is Genève! Despite of the fact that Genève was breathtaking place, I had to move on and let the adventure continue…
I was travelling to Dijon by extra fast train TGV, but honestly I didn´t realize that it was faster than my daddy´s car. Finally, after 2 hours I reached my destination. Victory I´m here! Amazing Dijon just waiting for me!
During the registration process, I was applying for an internship at local university at the faculty of pharmacy and medicine. Actually, I think it was good choice and great experience as well! Surprisingly, I wasn´t alone! I had a great company and I ´ve found a soulmate in Portugal student who was also attending SEP program in Dijon! During the internship, we have learned a lot from our tutors. They showed us the special techniques and methods used in their experiments. Told us about their fascinating projects, showed their equipment and laboratories and what´s more, we had a possibility to visit the department of nuclear medicine in nearby hospital, they collaborate with. It was a great experience! I´m so glad that I could meet all these people!
Dijon is really amazing place that grabs you by the heart. Well let´s say something about that fascinating city! The most beautiful is the historic city centre that has been listed as a world heritage site by UNESCO. The history, ancient architecture and town atmosphere make you speechless.
Dijonnais (the local people) are kind and try to enjoy their life as much as possible. The restaurants and bars are getting full of people in the night and that´s the time when the soul of the city comes alive. Really amazing! Dijon and surrounding region have lot of specialities! The food here is a religion :) I´m pretty sure you have already heard about mustard, burgundy wine and of course the snails that you couldn´t miss! I tried all of them and trust me it has taste of heaven!
The local students gave us a warm welcome and tried to show us all the nice places. They organised a trip to Strasbourg just for us! So we had a chance to see another beautiful city in France. And of course we enjoyed it and had a lot of fun! After almost 3 weeks spent in France I just didn´t want to go back to my real life. This SEP trip was just so amazing! I saw such a nice places, met great people and made new friendships.
I´m so glad that I could be part of this program and I would never regret even a minute. It was one of the best decisions of my life!
Lydia Michalcikova, CzPSA Czech Republic
SEP in France 2016