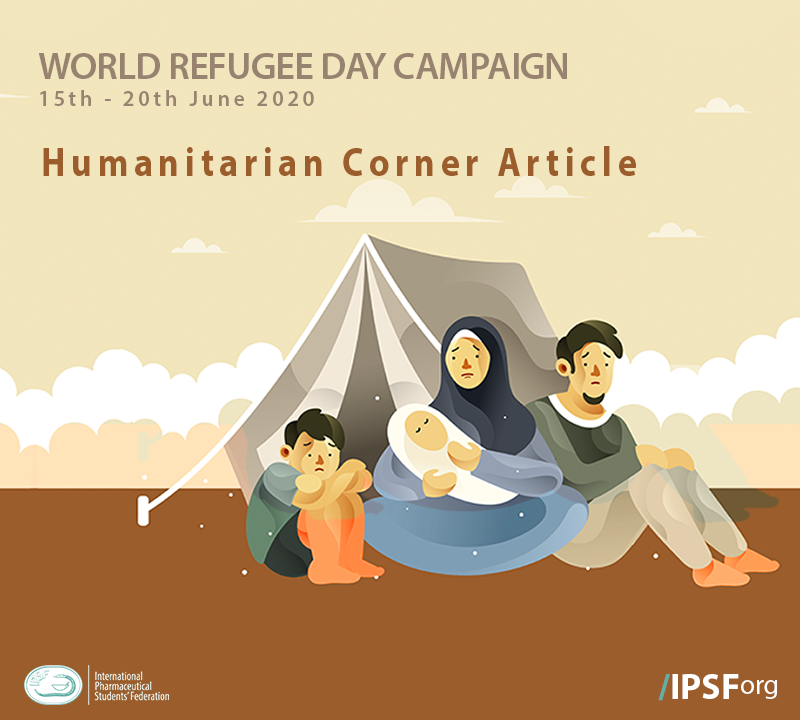 How can you #stayathome if you don't have a home?
16.06.2020
The Refugee Camps Amidst the COVID-19 Pandemic
By Sara Santos, Public Health Committee 2019-2020
The COVID-19 pandemic has greatly affected the lives of many; it has quickly become a global health crisis. On the 9th of June, 2020, the WHO reported a total of 7, 039, 918 confirmed COVID-19 cases and 404, 396 people have lost their lives. To combat the spread of this highly contagious infection, countries all over the world have imposed mandatory confinement measures including social distancing and quarantine. This poses the question, "As a refugee, how can you practise social distancing when you live in a camp?"
According to the UNHCR, 71 million people have been forced to flee their homes due to conflicts or persecution; among them are nearly 25.9 million refugees. Many are placed in camps in host countries which have been conceived as temporary transition places. In reality, they have very much been the permanent living space for many refugees.
These camps have very precarious conditions and inadequate living arrangements; they are generally very overcrowded. Social distancing and self-isolation measures are therefore very difficult to implement, making these populations at greater risk of contracting the virus rapidly.
In addition, these camps have poor sanitation conditions. Most of them have limited basic amenities such as clean, running water and soap, making the crucial hand hygiene practice another struggle that further deters the efforts of breaking the chain of transmission. Another challenge is the lack of information. The differences in culture, religion, and language between refugees and host communities can be vast, bringing many barriers to health communication and trust in healthcare professionals. It is vital to involve and educate the communities by translating and adapting the information so that it is clearly understood by all. Misinformation and fear can spread as fast as the virus itself.
Furthermore, there is a clear lack of access to healthcare and support. The camps' clinics have a shortage of health professionals and supplies such as the COVID diagnostic tests, making it more difficult to accomplish everyone's necessities. This pandemic has also led to a decrease in the numbers of volunteers present in the camps due to lockdowns as well as increased financial needs.
The refugee camp situation has always presented many challenges, but in times of the COVID-19 crisis, these challenges have just gotten bigger and more difficult. Due to their vulnerable conditions, refugees are at a higher risk of spreading the virus and suffering greater health consequences. Hence, it is urgent that they are included and not forgotten in the government pandemic response plans and policies.