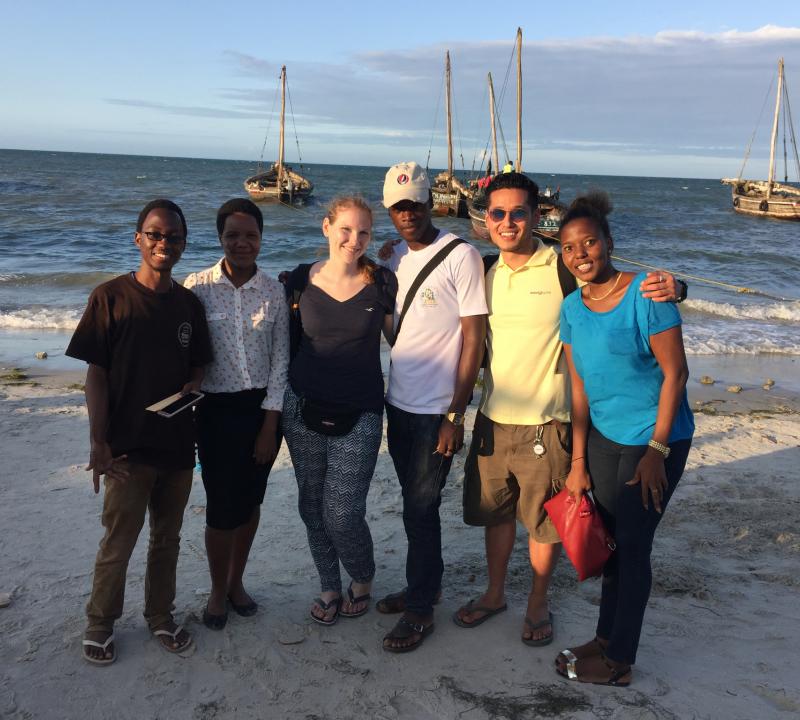 Discover SEP - Tanzania
28.07.2017
#DiscoverSEP
This essay on my SEP experience is dedicated to my host SEO Anania and all my friends I've made during my wonderful stay in ... wait, let's see if you can guess where I went for my SEP:
At the beginning of July 2016 my journey started - it was my first travel alone, to a continent I've never been before. Even if my family and friends were worried about me at first,
I was really looking forward to my little adventure :)
When I arrived, the local pharmaceutical students' association TAPSA welcomed me very warmly at the airport and invited me to a welcomedinner. My SEP internship started with an orientation day at Muhimbili University of Health Allied Sciences (MUHAS) and Muhimbili National Hospital (NMH) some days later. During my time at NMH I rotated mostly at the emergency and infectious wards but I was also introduced to pharmacists from other departments like Cardiac, Maternity and Pediatrics. I dealt a lot with malaria and HIV treatments and saw many patients with asthmatic issues and open-wounds at the resuscitation rooms. Once I could even observe a leg surgery and its medical treatment at the theatre. I really enjoyed going to the ward rounds with the pharmacy students and the intern pharmacists because they always explained the medical treatments to me. Besides this I was also allowed to deliver medicine under supervision and I learnt to deal with Jeeva, their hospital's computer system. Moreover, they taught me some essential words in Swahili because even if all the treatments were documented in English by the doctors and interns, most of the patients didn't speak English.
Do you already know where I went for SEP?
During my SEP we also visited TFDA, a food and drug authority, where we were shown their registration procedure and laboratories of quality control, and a local pharmaceutical company named Zenufa where we observed the production of tablets and capsules and helped a little bit in the QA/QC labs. I was also able to attend classes at MUHAS University. In the weekends we traveled a lot: I did for example a safari at Mikumi National Park, went one day to Kiromo village to experience the villager's daily life, another day to Bagamoyo where we saw some historical slavery sites, then we travelled to Zanzibar to visit the Prison Island and go for swimming with dolphins.
Finally we went for a hike to Lushoto where we walked through the Magamba rainforest, visited the Soni waterfalls and had an amazing view from Irente Viewpoint. SEP definitely doesn't stand just for a common Students' Exchange Programme, but in my case also for loads of Safaris, Experiences and Private developments!
Did you realise that I was in Tanzania, a country in West Africa, situated on the Indian Ocean?
It was one of the best experiences of my life. I can't describe how much I miss the evenings at Coco Beach, eating cassava and listening to the ocean or their music. The students had such a positive attitude, they smiled and shined every single day and lip-read all my wishes. Because of them I felt safe and welcome, they made my SEP definitely unforgettable!

Asante sana, marafiki zangu!
(Thank you very much, my friends!)
Do you want to have your own incredible SEP experience like me? Apply now!
Birgit Reisenhofer, AFÖP Austria
SEP in Tanzania 2016