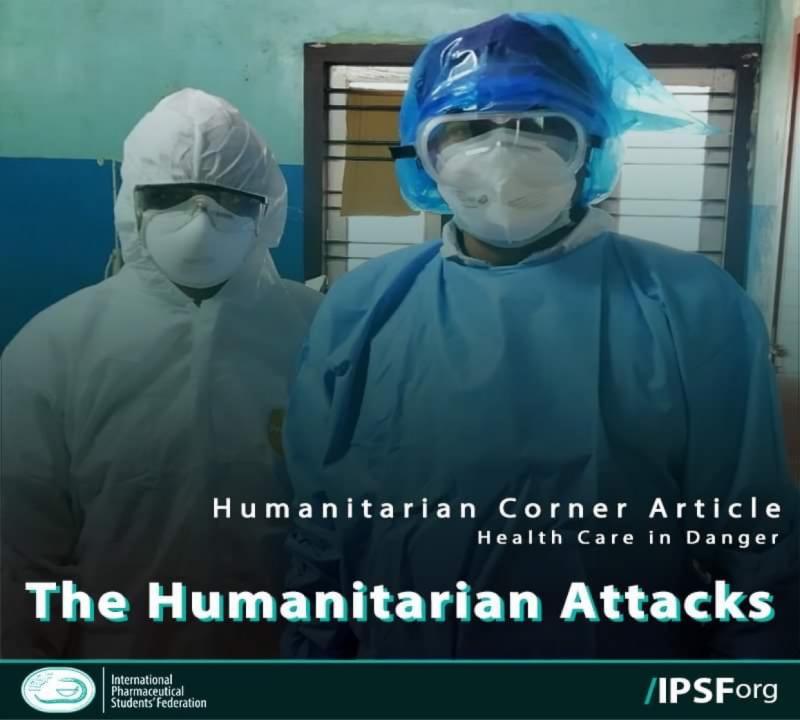 The Attacks on Health Care Workers During the COVID-19 Pandemic
27.08.2020
Health Care in Danger: The Humanitarian Attacks
By: Paul Darrel O. Meneses, Global LITer 2020
The coronavirus disease, or COVID-19, is an infectious disease caused by a new coronavirus type. The latest strain and disease were suspected until the pandemic started in Wuhan, China, in December 2019. Ever since the pandemic started, health care workers have been shown more support and appreciation than ever before. Nonetheless, attacks on health care workers have also been documented on an ongoing basis and now include events related to the global pandemic of COVID-19. The disturbing pattern highlights the need for enhanced legislation to protect health care from abuse. More than ever, protecting the safety of health care workers on the frontline during the COVID-19 pandemic is critical in creating a stronger global response.
Given these clear signs of encouragement, all is not well and in addition to the dangers of exposure to a mostly unseen enemy, these health care workers often face challenges of different sorts in the workplace. Assaults on health care workers and its health care services are now taking place as a deplorable strategy of war that threatens universal human rights and international humanitarian law. In May 2020, a military assault on the hospital maternity ward in Kabul, Afghanistan, killed at least 24 civilians including two children, and in the midst of the humanitarian crisis, the Syrian Government began to bomb healthcare facilities in the opposition-held parts of northwest Syria, affecting thousands of desperate refugees. In certain cases, this circumstance has contributed to abuse against them, simply for the intent of fulfilling their professional duties. That approach is expected to intensify the now unparalleled COVID-19 tension and burn-out that health care workers and their families are facing in this pandemic.
Pharmacists are also confronted with abuse from consumers seeking to get medicine supplies while the coronavirus pandemic progresses. There is a startling instance in Thailand where an angry American customer hit a pharmacist and suspected him of supplying useless medications. Video surveillance reveals how he caught the hood of the pharmacist's collar, dragged him over the counter and slapped him. The frightened pharmacist then decided to hand the money back to the American who wandered out of the store. Frontliner community pharmacists in Australia are also exposed to a surge of violence ranging from physical assaults to verbal abuse. A pharmacist has been punched in the face while attempting to stop a woman from stockpiling her tissues, while others have had products thrown at her and have obtained death threats as anger explodes beyond the product limits in the pharmacy. During a similar incident at another pharmacy in Australia, a customer threw an item to a pharmacist only to miss it and reach another client who needed immediate medical attention after being attacked.
Acts of abuse especially to our own health care workers have made the latest incidents really disturbing and must be opposed. Ensuring that health care workers are healthy and willing to carry out their work is vital to their wellbeing. In order to ensure the continued treatment of the lives of people affected by the disease, their protection is necessary. Health care workers are, by necessity, vulnerable to the infection in their life-saving efforts and should not be stigmatised for this. Violence against healthcare workers should not be accepted. Together, we should stand strongly against abuse and work as a united global community to create a new world where both health care workers and patients are healthy and protected.