EuRO Trainers' Development Camp
The European Regional Office's (EuRO) TDC 2018 is hosted by the Polish Pharmaceutical Students' Association (Polskie Towarzystwo Studentów Farmacji, PPSA) in Warsaw, Poland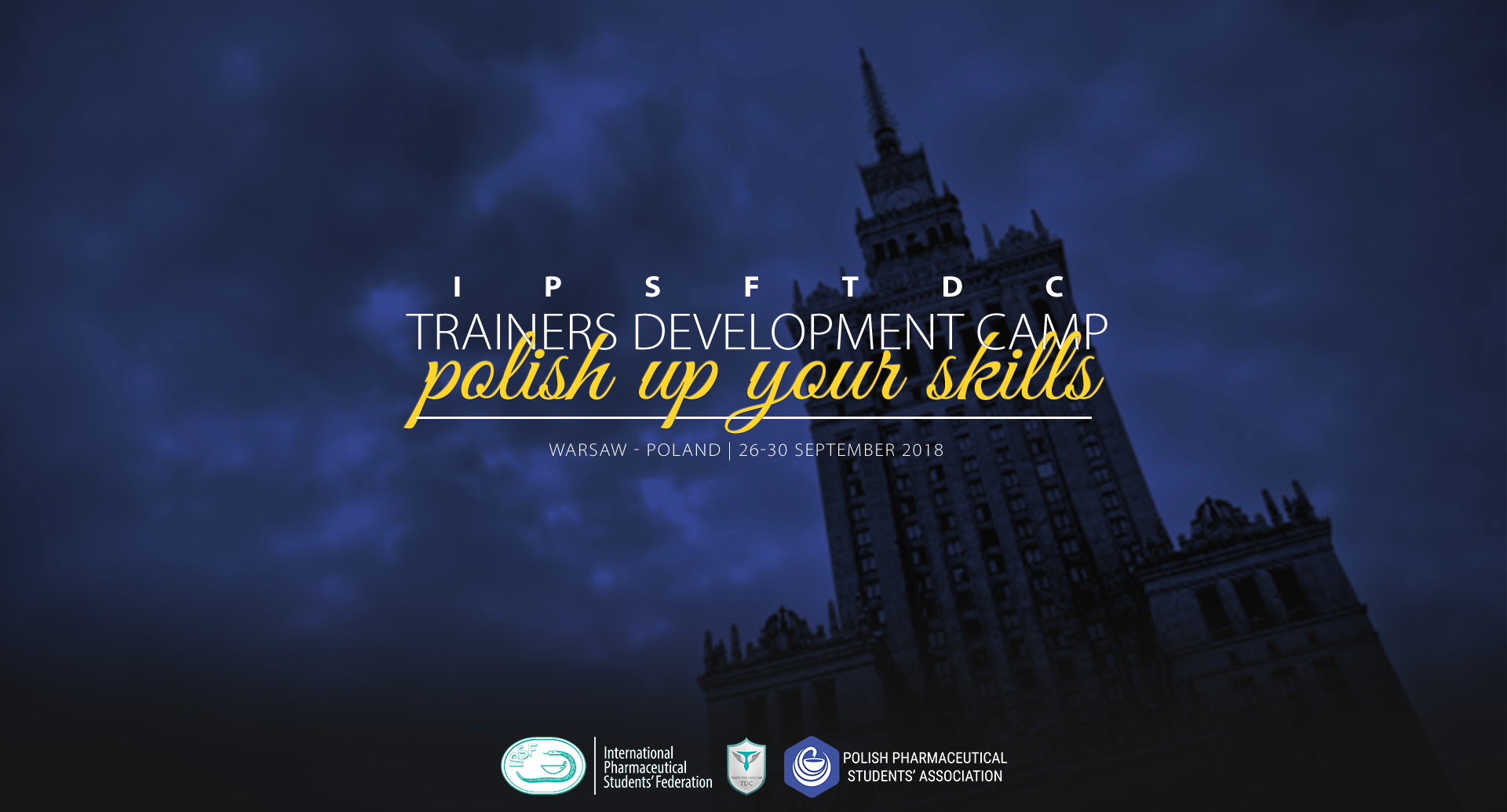 The Trainers Development Camp (TDC) provides an exciting opportunity for students interested in becoming future IPSF trainers. EuRO-TDC will have 2 trainers and 2 co-trainers leading the development workshops and about 20 participants. As TDC aims to create a pool of active quality trainers at local and global IPSF events in all four corners in the world, the Trainers Development Camp 2018 is meaningful followed by the most recent one in 2016 in Prague, Czech Republic. The Organising Committee and IPSF are looking forward to EuRO-TDC 2018 and hope this event will encourage the continuing improvement of quality training events in Europe.
     After TDC, the participants will have the skills to deliver quality training programmes to other pharmacy students. TDC graduates can then become IPSF trainers once they've proven their competency which requires a certain number of hours for delivering training to be completed and the submission of reports respectively. The Camp is expected to provide TDC participants with a platform that allows them to acquire and develop the essential attributes of competent leaders. Soft skills delivered by IPSF trainers will be combined with pharmacy professionalism and this will improve pharmacy quality in health care systems across the globe.
Upcoming events
23 - 30 Jun 2019

It is the annual symposium of the International Pharmaceutical Students' Federation (IPSF) for students in the Americas and beyond!

6 - 13 Jul 2019

The 18th Asia Pacific Pharmaceutical Symposium (APPS) 2019, will take place in Bandung, Indonesia from 6th to 13th July 2019 under the theme Forever 18th.

10 - 14 Jul 2019

The event will be hosted by the Polish Pharmaceutical Students' Association. The Reception Committee is a team of 13 people who are dedicated to doing their best to ensure EuRS is a success and an unforgettable event!

The venue will be the Didactic Centre of Medical University of Warsaw, which is close to the hotel your you will be staying in , the city centre and one of the biggest parks called Pole Mokotowskie known as the perfect place to chill.